As Black Friday and Cyber Monday kick-off the holiday shopping season, it's a good time to practice online shopping safety precautions and routines you can apply to keep your information safe online. This is a prime opportunity for identity theft and credit card fraud as more people are heading online to shop and purchase their gifts for family and friends. 
Why is online shopping safety important?
Online shopping safety is important as more people are regularly consuming goods from e-commerce brands. A study from Adobe Analytics forecasts that consumers will spend $23.4 billion this upcoming Thanksgiving holiday weekend, ending on Cyber Monday (19.4% increase from 2017). 
Therefore, we should take our cyber hygiene more seriously and exercise online shopping safety regularly. 
Follow these guidelines to help you stay safe online this holiday season!
Phishing scams via holiday deals
Be wary of fraudulent Black Friday and Cyber Monday advertisements that can be hidden in emails; these deals are counterfeit. The goal of these fabricated ads is to have the user shop on the phony website, which is mirrored to look like the real thing. Crooks often imitate big brands and well-known websites because they are easily recognizable by most people, and they can gain your trust more easily. 
Once the consumer goes to check out and insert their information (credit card, email, address), the info is sent back to the hacker and they can commit identity fraud. Although it's a big season for savings, be on the lookout for sales that may appear "too good to be true". Digital thieves try to lure in shoppers by advertising insanely good deals from major retailers, often swindling important information from the least suspecting victims.
Check for HTTPS browser security
Your internet browser is a strong ally when it comes to helping prevent your data from being stolen. Check to see that the checkout uses a secure and encrypted connection via HTTPS in the URL of the website. If the online retailer doesn't have this extra layer of protection, be wary of making purchases you feel uncomfortable with. Ensure to use popular browser applications such as Google Chrome or Safari when shopping online, as the HTTPS Secure connection is easier to recognize and you can verify the entire URL.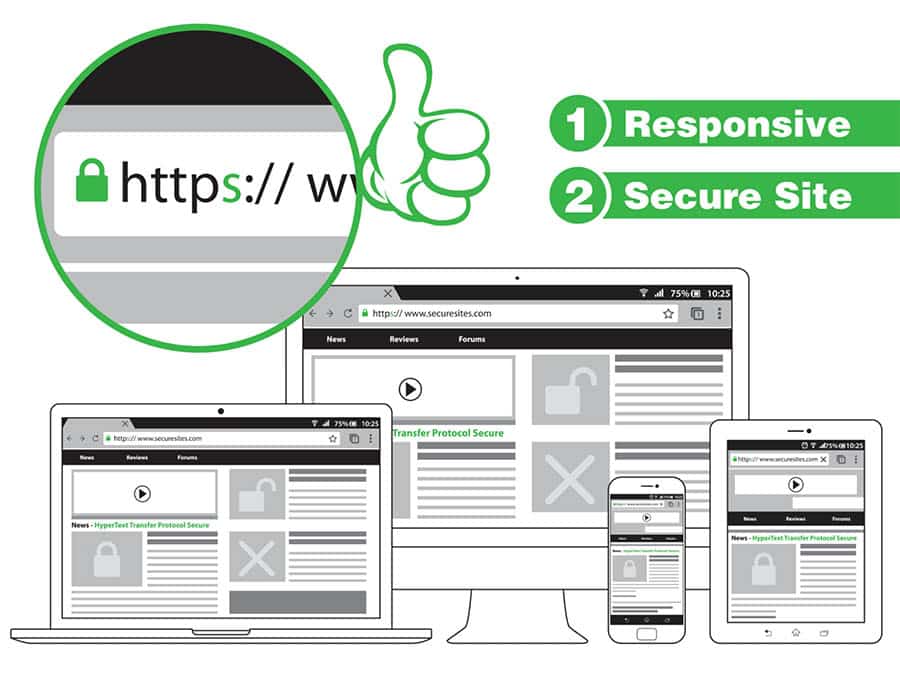 Hide credit card information
Identity fraud and credit card theft are very common because it's the time of year when people are purchasing more gifts, which means they are using their credit card more often. Every time you shop online, you're increasing a digital footprint of credit card and financial information which can be compromised at any time in the future. 
Develop a habit by using your credit card less online, and employ a payment system like PayPal that can keep the direct banking information away from bad actors. Also, such financial services can help with any disputes if there is an issue with the transactions. Privacy.com is a great tool for keeping your data safe and credit card numbers away from large digital databases storing this information.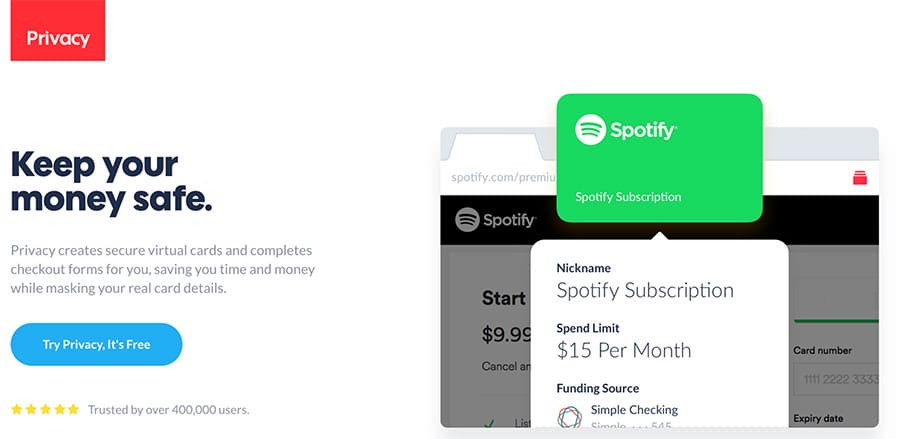 Shop online using a secure network
If you do online shopping at a public space such as a transit station or coffee shop with an open WiFi connection, there is a possibility that network has been endangered as someone could be looking on to your browsing history. Places with free and accessible WiFi are notoriously common grounds for hackers as they can intercept any information being sent over the network. If you choose to make large purchases online, it's recommended to do it at home where you can secure your own router and make more protected purchases.
Online shopping safety in your hands
Using your best judgment and staying updated on all the latest cybersecurity news will keep you protected and discover more ways to practice online shopping safety. The Better Business Bureau has initiated a #AdTruth campaign which helps consumers identify and share information relating to the most recent online schemes and identifying fraudulent sites. Online resources can help establish awareness on all the latest tricks digital thieves are using to compromise your personal information. Stay safe this holiday shopping season and stay tuned to the Proven Data blog for more tips!