If you think about it, there's no time like the holidays to help your customers simplify their data recovery and backup plans. The holiday season is perhaps the most hectic time of the year; from the shopping and gift wrapping, to meal planning and execution, to spending time with family and friends, few people have any spare resources to cope with an unexpected data loss event.
Protect your data this holiday season
In recent years, more organizations are evaluating their business continuity plans to make sure their critical data is protected if disaster strikes–especially during this, the season of distractions. In fact, if you've been putting off getting a data recovery plan in place, it's probably because you worry the process will be complicated and time consuming. But it doesn't have to be.
By selecting the right provider, you and your customers can simplify day-to-day operations, and enjoy the peace of mind that comes with knowing your critical data is safe while you're at it.
There's no time like the holidays for reminding yourself how busy you can be. When it comes to taking care of your traditional holiday responsibilities, streamlining is almost never an option. However, this is a perfect opportunity for guiding those customers who still back up to tape to reclaim all those wasted hours by moving their backup to the cloud.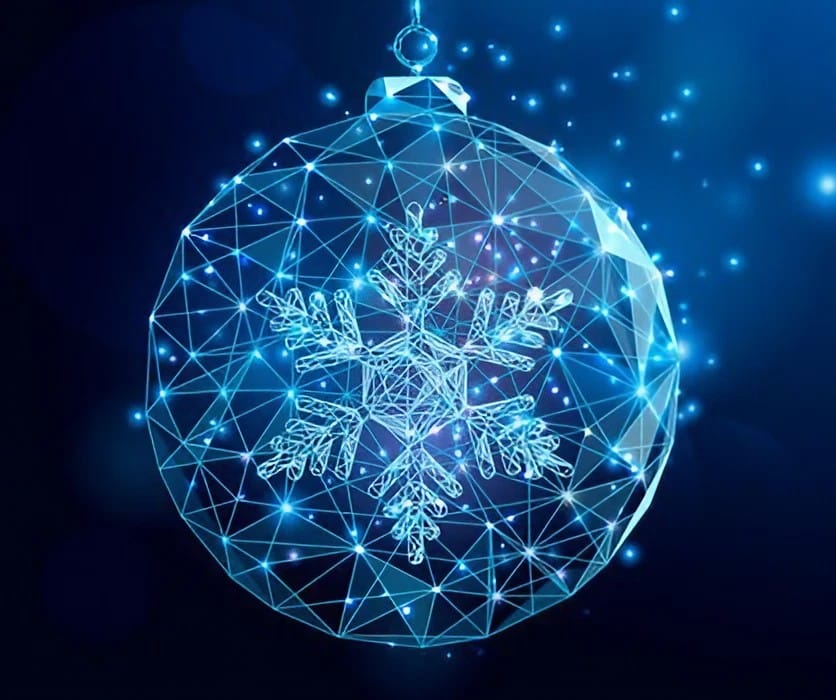 That said, since not all cloud backup solutions are the same, you want to be sure to find one that facilitates all of the following:
Bandwidth throttling to regulate the amount of network traffic introduced by the solution. Bandwidth throttling will safeguard the network's service quality against cloud storage service interference. Throttling activity can be adjusted periodically to minimize disruption during business hours, and maximize the use of the network during down time.
Compressing data set size by eliminating "white space." Data stored by some operating systems can be compressed by up to 90 percent of its original size without rising loss of critical information.
Data deduplication process prevents all but the smallest amount of data transfer over the wire to eliminate redundancies, before any data is transferred off the source system.
The holidays provide an excellent metaphor for bringing many varying customs and ideas into one space; everyone has their own approach to everything from cooking the turkey to opening presents. Everyone thinks their way is the best, but not everyone is going to experience a successful holiday if it's whittled down to a "one size fits all" celebration. Make sure you choose the data recovery plan that works for you!
Managing your data recovery plan and backups
Managing data backup can pose a situation where many people want to be involved, but not all cloud backup solutions are harmonious.
Select a backup and recovery solution with a centralized management platform that enables you and people within your customers' organization to communicate about backups; a backup and recovery management dashboard built on a social management platform, if you will. This way, IT can more easily streamline backup and recovery operations by permitting role-based owners to directly interact with each other and the backup management interface in real time.
Imagine if you could plan your holiday gatherings with friends and family this seamlessly.
Every family has a loved one who brings a fruitcake or Brussels sprout casserole to the table each year despite the fact that no one ever eats them. We all learn to accept this eccentricity and not let it ruin our holiday. However, when it comes to IT solutions, it should be up to your customers to write their menu. You should guide them toward establishing a deployment model that best suits them and enables you to back up to their cloud, your cloud, the partner's cloud or any combination. They want a solution with storage appliances that can easily be adapted to existing hardware—their backup and recovery solution should not force them to adapt their environment to the system's needs.
At Proven Data Recovery, we make it our mission to help you determine the best backup and recovery solution for your environment. Efficiency and effectiveness are critical to meeting your needs and protecting your customers' data.
With that kind of peace of mind under the tree, you can look forward to a very happy holiday. We wish you and your family a safe and enjoyable Holiday season!
Want to know more about data backups?
Our cyber security cost guide includes information on what data backups will cost your company!

Learn More About Backup Costs