Proven Data is excited to announce our participation in Data Privacy Day as an official Champion! On January 28th 2019, organizations and individuals from all over the world will celebrate and help share awareness on the importance of data security and privacy. This international effort is part of a larger movement to help provide resources and information in order to create a more safe online environment. By helping to promote this cause, we hope to inspire and motivate both the individual and businesses alike to take their data privacy seriously and create more serious tone around these issues in 2019.
Data Privacy Day 2019
The initiative started by the National Cyber Security Alliance (NCSA) focuses on simple and effective ways businesses of all sizes can help protect personal information. The campaign also serves as a reminder that professional data security is good for business, and should be a focus of your organizational efforts in 2019. To celebrate this event, we encourage others to join the movement and help advocate for data privacy on Monday, January 28th!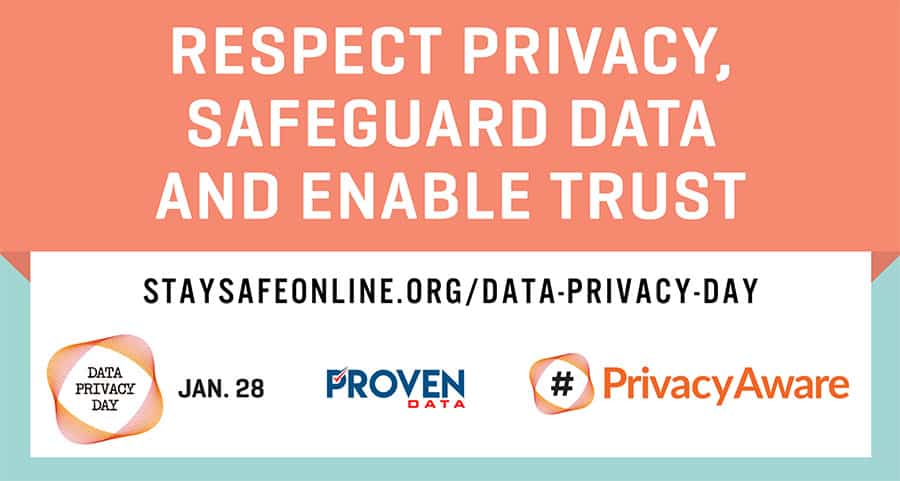 Data Privacy Day began in the United States and Canada in January 2008 as an extension of the Data Protection Day celebration in Europe. DPD commemorates the Jan. 28, 1981, signing of Convention 108, the first legally binding international treaty dealing with privacy and data protection. NCSA, the nation's leading nonprofit, public-private partnership promoting cybersecurity and privacy education and awareness, leads the effort in North America. The DPD initiative is made possible by generous support from our sponsors and is advised by a distinguished advisory committee of privacy professionals. For more information, visit staysafeonline.org/data-privacy-day/about.