Multiple sclerosis (MS) is an unpredictable, often disabling disease of the central nervous system that disrupts the flow of information within the brain, and between the brain and body. Symptoms range from blurred vision, loss of balance, poor coordination, slurred speech, tremors, numbness, extreme fatigue, problems with memory and concentration, paralysis, blindness and more. MS is different for everyone, and that makes it all the more challenging to solve.
Multiple sclerosis and Proven Data
Believe it or not, pedaling a bike could be the answer to a world free of MS. Mile by mile, dollar by dollar, Bike MS provides much-needed funding not only to research but to ensure people affected by MS can live their best lives.
Your tax-deductible contribution will help the National Multiple Sclerosis Society fund groundbreaking research and life-changing programs for people living with MS. And ultimately, end MS forever. Proven Data Recovery is participating this year and we would love your support.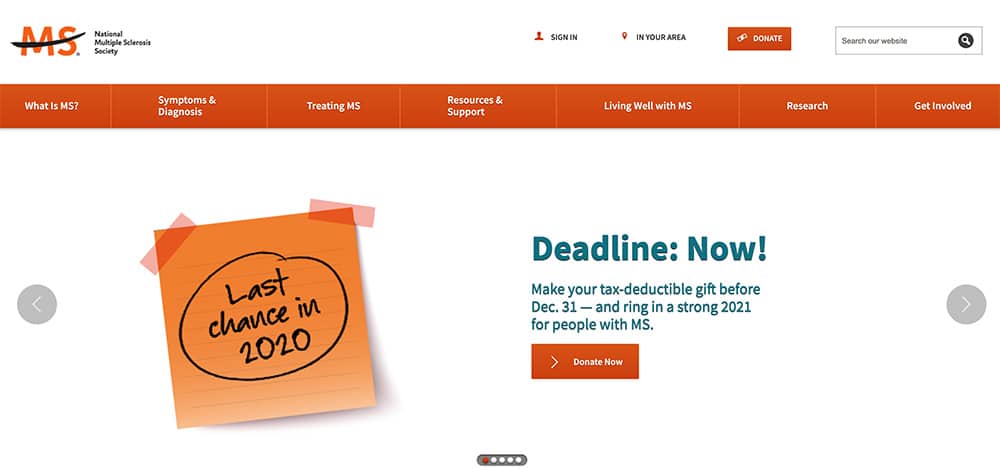 How to contribute to multiple sclerosis research funding
One of the best things you can do to help battle multiple sclerosis is help donate to the cause. With your donations, research centers are able to fund projects that lead to cures for this unpredictable disease. There are many foundations, such as the National Multiple Sclerosis Society, that specialize in finding cures for multiple sclerosis. 
We encourage you to research as well. To contribute please follow the URL:
https://www.nationalmssociety.org/
We thank everyone in advance for their support!
You can find more information and donate on the official National Multiple Sclerosis Society!